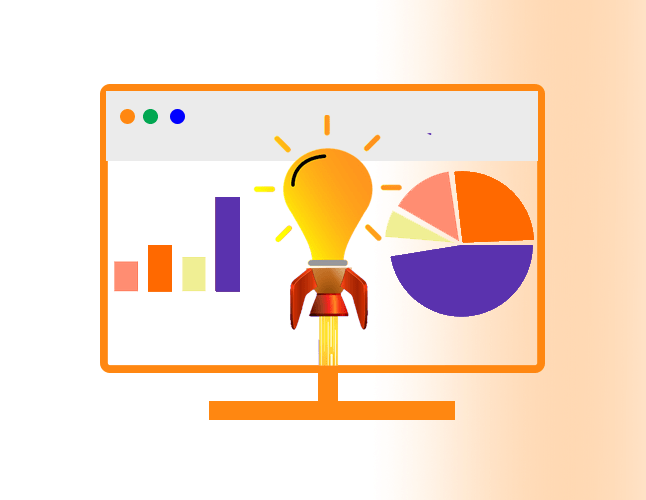 Starting a small business can be both exciting and fulfilling. It can also be daunting, especially if you don't know what kind of small business to start. The good news is that there are so many great ideas to choose from, making it easier than ever to get your entrepreneurial journey underway today! This article will discuss 20 unique small business ideas that you can start right away. From pet-sitting services to online marketing agencies, all of these options allow for the possibility of turning into a successful venture. Whether you have always dreamed of owning a bakery or want to make money as an influencer on social media, this list provides a range of options for entrepreneurs with varying levels of experience and resources. If you're ready to take the plunge and become a successful entrepreneur, then let's get started now!
Be the entrepreneur you've always wanted to be! Learn 20 new ideas to make your small business dreams come true. Get started today!
Tailoring the Perfect Small Business Plan
A small business plan is a key component of any start-up venture. With the right strategy and structure, you can increase your chances of success and create a sustainable business model. Developing a comprehensive, tailored small business plan that includes research, financial projections, market analysis, and more will help you lay the groundwork for achieving your goals.
Creating an effective small business plan requires careful thought and consideration. It's important to consider all elements of developing a successful enterprise: marketing strategies, employee management plans, product development strategies, and financial forecasting. You should also determine which areas need more focus or have higher priority than others. Additionally, it's important to assess any potential risks associated with starting your own business such as competition or other external factors.
Let's explore 20 different business ideas that could help you on your way to creating the successful venture of your dreams.
20 New Ideas To Make Your Small Business Dreams Come True
Idea 1: Online Freelance Services
Online freelance services are becoming an increasingly popular small business venture for aspiring entrepreneurs. With the growth of the digital age, there is a wealth of opportunity for individuals to create successful online businesses that can be run from any location. For those who have specialized skills or expertise, offering freelance services is a great way to make use of their talents and maximize their income potential.
Freelance services could include anything from web design to writing and editing, programming, or graphic design. Potential clients might be located locally or remotely across the world – allowing freelancers to work with anyone regardless of geographical boundaries. Freelancers need to have an online presence to gain visibility and attract more customers. Having a well-developed website, quality portfolio pieces, and a social media presence are essential components for success in this space.
Idea 2: Social Media Consulting
As the world becomes more and more reliant on technology, it's becoming increasingly important for businesses to have an effective online presence. One way to do this is through social media consulting, which involves helping small businesses create and manage their social media accounts. Social media consulting can be an incredibly lucrative business model, as it allows you to offer services that are in high demand.
Social media consultants serve as a bridge between a business's goals and customers' needs. They use various tools, such as analytics software, to gain insights into customer behavior and trends on different platforms. This enables them to create content that resonates with the target audience and provides tips on best practices for running campaigns or promotions. Additionally, they provide advice about using new technologies or applications that can help improve marketing efforts.
Idea 3: Digital Marketing Agency
Starting a digital marketing agency can be an excellent way to earn income and build a lucrative business. Digital marketing is the process of driving awareness and sales through the use of digital channels such as search engines, social media, email, and other websites. This type of business requires an understanding of how to harness these tools to effectively reach customers in today's constantly evolving online marketplace. With the right knowledge, you can create campaigns that drive traffic to your client's websites, resulting in increased sales and brand visibility. Additionally, with many businesses now relying on online platforms for advertising their products or services, there is a growing demand for digital marketing professionals who understand how to navigate this new landscape successfully.
Idea 4: eCommerce Stores
In the modern era, eCommerce stores are an increasingly popular way to launch a small business. Whether you're looking to sell your handmade products or invest in dropshipping, launching an online store can make it easier than ever to get your business up and running. With more people turning to online shopping due to the pandemic, now is the perfect time for entrepreneurs to consider starting an eCommerce store.
From t-shirts to jewelry, countless items can be sold through an eCommerce store—you just need a few resources and some creativity! Once you have a plan for what you are selling and how you will get it into customers' hands, creating an online presence with plugins such as WooCommerce makes it easy to start selling right away.
Idea 5: Blogging
Blogging is a great way to get your small business up and running without needing a lot of money or resources. Setting up a blog takes just a few minutes, but it can create an ongoing stream of customers who come back to learn more about your business. You can also use blogging as an effective tool for marketing by providing helpful advice, sharing stories about customer experiences, highlighting new products or services, or giving discounts and promotions. With the right strategy and tools, blogging can be one of the most cost-effective ways to start a small business and attract customers quickly. It also helps build trust with potential buyers as they get to know you better. By blogging regularly and interacting with readers in comments sections or forums, you'll build relationships that can lead to loyal customers who stick around for years.
Idea 6: Selling Online Courses
The internet has opened up vast new opportunities for entrepreneurs looking to start their small businesses. One great idea that many are taking advantage of is selling online courses. This can be a great way to create passive income with minimal effort and cost. With the right course and enough promotion, you could easily find an audience eager to learn what you have to offer.
Developing an online course can involve creating a website, coming up with content ideas, structuring the material into lessons, recording audio/video lectures, marketing the product, and more. You'll also need to determine pricing for your course and decide how it will be distributed. Depending on the complexity of your offering, this could require some technical expertise or assistance from another professional to pull off successfully.
Idea 7: Online Tutoring
Online tutoring is a great option for those looking to start their own business with minimal investment. It can be done from the comfort of your home and, as a bonus, you get to work with people eager to learn.
By offering online tutoring services, entrepreneurs can provide personalized instruction that meets the needs of each student. With this type of business model, entrepreneurs can choose which subjects they would like to tutor in and set their rates according to their expertise level. Furthermore, online tutors have access to resources such as video conferencing tools which enable them to conduct one-on-one or group sessions with students from anywhere in the world.
Idea 8: Photography Services
Photography services can be a great way to earn an income while having fun with the art. Whether you're an amateur or professional photographer, there are plenty of opportunities in this field to make money. With the right equipment and knowledge, you can easily start your own photography business on the side.
For starters, you'll need to invest in some good quality cameras and lenses. You may also want to consider renting out studio space if you don't have adequate room at home. Additionally, it might be helpful to join a local photography club or take classes online so that you can stay up-to-date on current trends and techniques. Once these basic steps are taken care of, all that's left is for you to start marketing your services and booking clients!
Idea 9: Personal Training
Personal trainers are in high demand these days as more people recognize the importance of physical fitness and nutrition for their overall well-being. As a personal trainer, you can help your clients achieve their goals by creating customized exercise plans and providing guidance on proper nutrition. You will also be able to offer motivation and encouragement every step of the way on their journey to health and wellness. With your expertise in physical fitness, you can start making money right away by providing one-on-one consultations, group classes, or even online coaching sessions. There's no equipment required; all that's needed is knowledge in the field of health and fitness so you can provide the best service possible to your clients.
Idea 10: Home Bakery
Starting a home bakery could be a great business venture for an aspiring entrepreneur. It requires minimal capital and overhead costs, as baking can easily be done from the comfort of your own home. Plus, you don't need any special qualifications or skills to get started – all you need is an oven and some basic baking knowledge.
If you have a passion for baking, then this could be the perfect opportunity for you to share your creations with others in exchange for money. You can even customize orders and create unique items that are tailored to customers' requests. With the right marketing strategy and pricing structure, it should not take long before your business starts booming. Furthermore, since most of the ingredients can be sourced locally and online, running such a business will require very little effort on your part while still allowing you to reap generous profits!
Idea 11: Clothing Alterations
Starting a clothing alterations business is one of the most cost-effective and rewarding small business ideas you can start right now. If you are looking for a way to make extra money and use your creative skills, this could be the perfect opportunity for you. You don't need much to get started – all you will need is some basic knowledge of sewing, an eye for detail, and access to a few tools like scissors, fabric markers, and measuring tape. This type of service is ideal if you have limited time or resources but still want to make money from home or on the side. You can offer services such as adjusting sizes, mending clothes, hemming jeans or skirts, tailoring suits and dresses, altering sleeves or necklines, and replacing buttons and zippers among other customization options.
Idea 12: Pet Sitting/Walking
With more pets than ever before, many pet owners are turning to professional pet sitters and walkers. This can be a great side hustle or even a full-time job for the ambitious entrepreneur.
This business requires minimal overhead cost, making it ideal for those who don't have a lot of capital upfront. To get started, all you need is basic training and reliable transportation. You can easily learn how to care for pets through online tutorials and there are plenty of resources available on how to market your services effectively. Additionally, if you enjoy spending time with animals, this could be a great way to make some extra money while doing something you love!
Idea 13: Event Planning
Event Planning is an excellent choice for entrepreneurs looking to start a small business and make a real difference in their local community. Special events, such as weddings, birthdays, anniversaries, graduations, and corporate events, require thorough planning and preparation. Event planners typically coordinate vendors, negotiate contracts with venues or caterers, manage budgets and timelines, and ensure the event runs smoothly.
The ability to stay organized is key when it comes to event planning. Successful event planners must be able to handle many moving parts at once while keeping clients informed of progress every step of the way. Researching potential venues and vendors requires creativity to find the best fit for a particular budget or theme. Other tasks may include creating invitations or programs as well as overseeing decorations or audio/visual equipment setup on the day of the event.
Idea 14: Landscaping Services
Landscaping services can be a great business for those looking to get into the small business world. It's an industry that is always in demand, as people are always looking for ways to make their outdoor space look more attractive and inviting. With so many potential customers available, it's an ideal opportunity for entrepreneurs to turn their skills into a profitable venture.
In terms of setting up the business, there are several points to consider. Firstly, you'll need to decide upon what kind of landscaping services you'll offer – whether it's lawn mowing and trimming, flower planting and maintenance, or hardscaping (patios/retaining walls). You'll also need to think about purchasing the necessary equipment such as lawnmowers, edgers, and trimmers.
Idea 15: Childcare Services
Childcare services are a great business opportunity for entrepreneurs looking to make an impact in their communities. With parents increasingly relying on these services for their children, the demand for quality childcare is high – and it's only growing! Setting up your childcare center provides you with the unique opportunity to make a difference in children's lives, while also earning some extra income. To get started, you'll need to research local regulations, secure financing for rental space and supplies, hire qualified staff members as well as establish policies and procedures. Additionally, investing in marketing and advertising will help ensure that your services reach potential customers who may not know of your existence otherwise. With proper planning, dedication, and hard work, you can quickly create a successful business providing essential daycare services.
Idea 16: Carpentry & Woodwork
Carpentry & Woodwork is a great ways to start your own small business. This type of work requires minimal start-up costs and can be done in the comfort of your own home. Whether you want to make furniture, build cabinets, or repair existing structures, carpentry and woodworking could be the perfect fit for you!
There are many benefits to starting a carpentry and woodworking business. If you have experience with woodworking tools, this could be an ideal venture that allows you to use your skills while making money. You can create custom pieces for customers, or set up shop in an area where people need repairs done on their homes or businesses. With just a few basic tools, some lumber, and a little creativity, you can easily turn your skills into profit!
Idea 17: Cleaning Services
Starting a cleaning business is one of the simpler and most profitable small business ideas you can start today. With relatively low overhead costs, you can launch your venture from home and be the boss in no time. Cleaning services are always in demand, whether it's residential or commercial properties that need to be spruced up regularly or deep-cleaned on occasion. Here are some tips to get your cleaning business off the ground right away:
First, decide what type of cleanings you will offer. Will you specialize in carpet cleaning or window washing? Or provide a full range of services such as dusting, vacuuming, mopping, and waxing? Once you have chosen your service offering, create a plan for how to market and advertise your business. Consider using digital marketing tools such as SEO and social media to reach potential customers quickly.
Idea 18: Catering Business
Catering is a great way to start a small business. Not only can you make money by providing delicious meals, but you can also gain valuable experience in the food industry. By having your own catering business, you'll be able to choose which types of events you'd like to cater and decide on the best menu options for each event. Plus, catering provides an opportunity to create lasting relationships with your clients.
Starting a catering business requires minimal start-up costs compared to other businesses and it's relatively easy to get started once you have all the necessary equipment. You'll need things such as cooking supplies, aprons, serving trays, and utensils. You'll also need transportation for delivering food items and any additional staff members necessary for more significant events. Once these items are purchased or rented, your cost of doing business will remain relatively low since food is typically inexpensive.
Idea 19: Senior Care Business
As the population of seniors continues to rise, so does the need for senior care businesses. Senior care is a great option for entrepreneurs looking to start their small businesses and make a difference in their community. With the right skills and resources, anyone can create a successful senior care business that provides services such as home health care, transportation, meal preparation, and companionship.
Starting a senior care business may seem intimidating at first but with some research and planning, it can be done relatively easily and cost-effectively. You will need to decide what type of services you want to provide, how much you plan to charge, who your target customer base is, where you'll get necessary supplies from, and how you will market your services. It's also important that you select staff members who have experience working with seniors and understand their needs.
Idea 20: Consulting Services
Consulting services are an ideal way to start your small business. With the right knowledge and expertise, you can become a valued resource for businesses and organizations in need of advice and guidance. It's an excellent opportunity to build relationships with clients while using your skills to help them achieve their goals. If you are considering starting a small business, consulting is one of the 20 great ideas featured in this article.
With consulting services, you have the flexibility to choose your hours and work on projects that suit your interests—from assisting with marketing plans to offering strategic advice on business operations. You can also tailor your services based on what potential clients need while helping them reach their objectives more efficiently. As a consultant, you will be able to leverage your professional experience and industry insights to provide valuable insight when it comes to solving their problems or meeting their needs.
Conclusion: Start Your Success
The conclusion of the article "20 New Ideas To Make Your Small Business Dreams Come True" is that anyone can become a successful entrepreneur by taking simple, small steps. With the right idea and resources, anyone can start their own business, no matter how big or small. It's important to remember that success doesn't come overnight; it takes hard work, consistent effort, and dedication for your business to be successful. The journey of an entrepreneur is full of challenges and obstacles, but with the right mindset and determination, you will be able to overcome any obstacle along the way. Having a plan in place and setting realistic goals is essential for achieving success, as well as having patience with yourself during times when progress appears slow. Take advantage of available resources such as professional help from mentors or accountants that can give invaluable advice on running a business successfully.